Hi! I'm so excited! I can finally share more details about WILD SWANS. It does have a few things in common with the Cahill Witch Chronicles (sisters, a bookish boy, a potential family curse), but it's my first contemporary book and in some ways it feels like a debut all over again! I can't wait to share it with readers.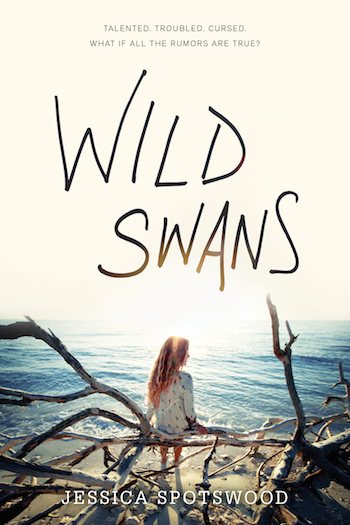 And here's the back cover copy:
The summer before Ivy's senior year is going to be golden; all bonfires, barbeques, and spending time with her best friends. For once, she will just get to be. No summer classes, none of Granddad's intense expectations to live up to the family name. For generations, the Milbourn women have lead extraordinary lives—and died young and tragically. Granddad calls it a legacy, but Ivy considers it a curse. Why else would her mother have run off and abandoned her as a child?
But when her mother unexpectedly returns home with two young daughters in tow, all of the stories Ivy wove to protect her heart start to unravel. The very people she once trusted now speak in lies. And all of Ivy's ambition and determination cannot defend her against the secrets of the Milbourn past….
The B&N Teen Blog revealed the cover and my thoughts about it on Thursday. You can check that out here. (Spoiler: I LOVE IT and think it captures the feeling of the book perfectly. I explain WHY in the post.)
What do you think of it?
WILD SWANS will be out on May 1, 2016 – two days before my birthday! You can bet I'll be celebrating with some pink champagne.