The Short Version
I grew up in a tiny, one-stoplight town in Pennsylvania, where I could be found swimming, playing clarinet, memorizing lines for the school play, or—most often—with my nose in a book. Now I live in Washington, DC where I can be found working as a children's library associate for the DC Public Library, seeing theatre with my playwright husband, or—most often—with my nose in a book. Some things never change.
The Long Version
I've wanted to be a writer since fourth grade, when I wrote a story about my grandparents' cabin (my favorite place in the world). In fifth grade, I got in trouble for reading under my desk while the teacher was talking. Then in sixth grade I read Gone with the Wind. It changed my life. The characters of Scarlett and Rhett leapt off the page; they were flawed and clever and fascinating. In high school, I wrote three sprawling historical romance novels full of kissing and banter. In retrospect, they were dreadful (I had not yet been kissed at this point), but it didn't matter; they were excellent practice in starting and finishing a book. I fell in love with writing into the wee hours of the morning. I also played clarinet in the marching and concert bands and tenor sax in the jazz band; edited the newspaper; was copy editor for the yearbook; and acted in a bunch of school plays. My favorite role was Beth in Little Women. I died splendidly.
I left my tiny, one-stoplight town to attend Washington College. Within my first week there, I had auditioned for two plays. Writing mostly fell by the wayside because I was spending thirteen hours a day in rehearsal. The drama department at Washington College was amazing; it taught me to value creative collaboration, great dialogue, and constructive criticism (all skills that have served me well in my writing career). I directed a production of Elie Wiesel's The Trial of God for my drama thesis and wrote a play for my English thesis. It was also at WAC that I met my husband, Stephen Spotswood, and a fabulous group of friends who are still my besties.
After graduation, I moved to Washington, DC. I got my M.A. in Theatre History & Criticism at Catholic University while I interned in literary management at a few different DC theaters. Eventually I realized that I loved theatre, but not enough to make a career out of it. It was a scary thing to admit. I coped by rereading all of my favorite books from childhood. L.M. Montgomery's Anne of Green Gables and Emily of New Moon led me to reading some of the brilliant YA that's being published now. In 2007, I started writing my own YA fantasy, Inheriting Garolass, about a portrait-painting girl who discovers her family's link to a world where artists are considered enemies of the state. This manuscript helped me snag my awesome agent, Jim McCarthy at Dystel & Goderich. Unfortunately, Garolass didn't sell—but the next book did, in a major pre-empt from Penguin for the whole trilogy.
A Dozen of My Favorite YA Books
| | |
| --- | --- |
| Graceling series by Kristin Cashore | Chime by Franny Billingsley |
| The Forest of Hands and Teeth series by Carrie Ryan | All the Rage by Courtney Summers |
| The Walls Around Us by Nova Ren Suma | Vengeance Road by Erin Bowman |
| The Winner's Curse series by Marie Rutkowski | Rose Under Fire by Elizabeth Wein |
| The Disreputable History of Frankie Landau-Banks by E. Lockhart | The Weight of Feathers by Anna-Marie McLemore |
| The Sky Is Everywhere by Jandy Nelson | The Lucy Variations by Sara Zarr |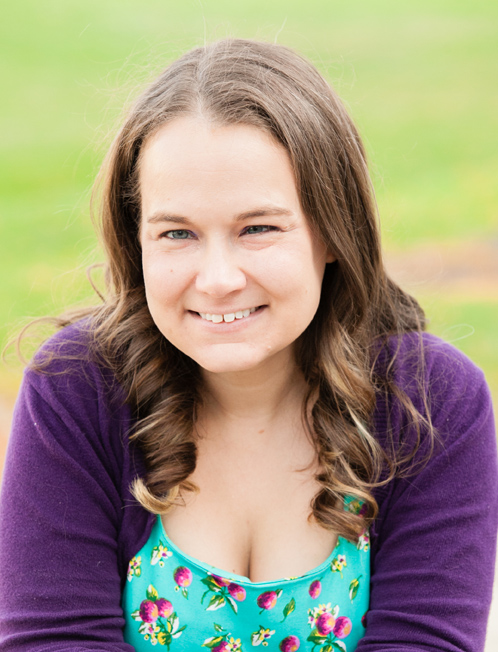 A few things I
Bellarke (Bellamy + Clarke on The 100)