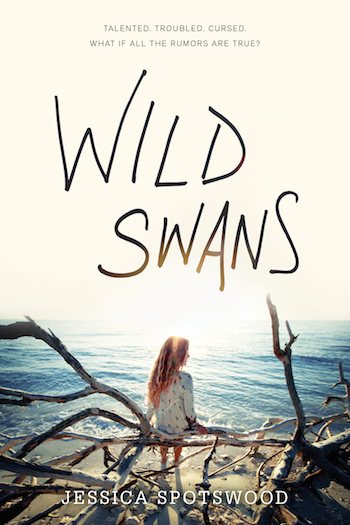 General Info
Series: none (stand alone)
Genre: YA contemporary
Release Date: Available now!
Synopsis
The summer before Ivy's senior year is going to be golden; all bonfires, barbecues, and spending time with her best friends. For once, she will just get to be. No summer classes, none of Granddad's intense expectations to live up to the family name. For generations, the Milbourn women have lead extraordinary lives—and died young and tragically. Granddad calls it a legacy, but Ivy considers it a curse. Why else would her mother have run off and abandoned her as a child?
But when her mother unexpectedly returns home with two young daughters in tow, all of the stories Ivy wove to protect her heart start to unravel. The very people she once trusted now speak in lies. And all of Ivy's ambition and determination cannot defend her against the secrets of the Milbourn past….
---
Buy the Book
Autographed copies are available through One More Page.
---
---
Praise for Wild Swans
★ "Ivy's journey is handled perfectly, and it's her story at heart. For anyone who suffers from too-heavy expectations, Ivy will ring true in this engaging, nearly flawless coming-of-age novel." —Kirkus (starred review)
"A strong coming-of-age story." —School Library Journal
"WILD SWANS is the kind of thoughtful, summery book you'll want to savor under starry skies or read on a porch swing with a glass of lemonade nearby. This compelling story of a girl trying to figure out who she is and who she wants to be vs. who everyone else expects her to be manages to feel both fresh and like a timeless classic. Highly recommended for Sarah Dessen fans." — Paula Stokes, author of Girl Against the Universe and The Art of Lainey
"A beautiful novel about the complexity of family and the magic of first love. I couldn't stop turning the pages." —Lauren Barnholdt, author of Two Way Street and Heat of the Moment
"A story of first love and self-discovery as sweet as it is compelling." —Jennifer Salvato Doktorski, author of The Summer After You and Me