Cover Reveal: Secrets of the Eternal Rose by Fiona Paul
Hi! I'm so happy to get to reveal the stunning new covers for the Secrets of the Eternal Rose trilogy by my good friend Fiona Paul (aka Paula Stokes). Paula is one of the kindest and most generous authors I know, not to mention incredibly hard-working. Back when we were wee debut authors together, VENOM (now VENOMOUS KISS) was my first blurb. I said: Wonderfully sinister and thrillingly romantic, VENOM has it all — secret trysts in graveyards, Venetian canals, murdered courtesans, and masquerades! Fiona Paul created a lush, compelling mystery I couldn't put down. I'm so glad that Paper Lantern Lit is re-releasing these books to help them find a new readership.
Fiona/Paula: I was super-excited to hear that Paper Lantern Lit was re-releasing the Secrets of the Eternal Rose trilogy through their digital imprint The Studio. I wrote these books from 2011-2012, at the same time I was writing THE ART OF LAINEY and LIARS, INC. (Apparently I used to be much more productive than I am now ;D) The Eternal Rose books were written under a pen name because the project was collaborative–PLL came up with the original idea, they created rough outlines, I fleshed out the outlines with their approval, I wrote the books, and they assisted with the editing process.
Are you ready to see the sexy new titles and covers for each book, along with a bonus cover for the e-novella prequel? Here they are!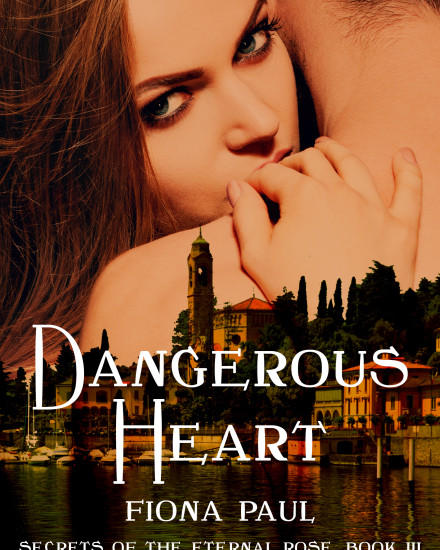 Fiona/Paula: I was thrilled to see these new covers and I love how they emphasize the romance elements of the trilogy without losing the mysterious feel or the glamour of the foreign settings. These books get pretty sizzling in places, especially considering that they're set in Renaissance Venice and Florence. One thing I noticed when I was promoting this series is that it appealed to many adult readers. I'm hoping these covers will catch the eye of young adult, new adult, and romantic mystery readers of all ages. Great job, Paper Lantern Lit! What do you think, Jess?
I think they're super sexy, and they also do a brilliant job capturing the beautiful Italian settings. One of the things I loved about VENOMOUS KISS was that it takes place in Venice, which is one of my favorite places in the world!
To celebrate the release of these beauties into the world, Paper Lantern Lit is giving away five e-copies of VENOMOUS KISS. Enter to win here.